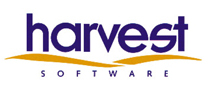 Harvest Software (formerly known as Rodine Software Systems) has been based in Waterford for a number of years. Its main objective is to identify and fulfill general professional and commercial requirements for efficient and relatively inexpensive computer solutions. The company is managed by professionals with extensive expertise in the areas of accounting, systems analysis, software development, and general consulting.
The company has specialised in the development of off the shelf accounting software for the professions. A number of bespoke applications have also been developed support to their clients.
For more information please visit Harvest Software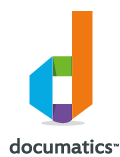 Established in 2004, Documatics™ have been providing Practice Management software solutions to the Legal industry. Since then, they have grown significantly and are proud to have customers all over the world. Their team is made up of dedicated and skilled Solicitors and I.T. Specialists who, together, have many years' experience in the Legal and Software industries.
Their goal has always been the same – to provide a quality product, value for money and excellent support to their clients. By listening to their customers needs, the product continues to evolve to address the ever increasing challenges facing the Legal industry in Ireland today.
For more information please visit Documatics